Science
Science is how we learn about the world around us. Scientific discovery is based on curiosity, which young children have so much of! Their desire to explore and their constant questions about the world make them natural scientists.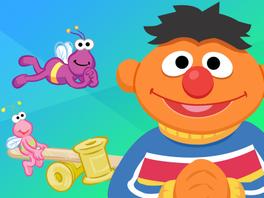 Experiment launching heavy and light objects.
Close
Experiment at home! Ask a question such as, ?Which of these balls will bounce the highest?? and help your child make a hypothesis. Test them out and then compare the results with your child?s guess.
Kids design and build cars out of wood.
Pages