Science
Science is how we learn about the world around us. Scientific discovery is based on curiosity, which young children have so much of! Their desire to explore and their constant questions about the world make them natural scientists.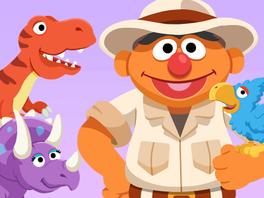 Feed and play with dinosaurs!
Close
Teach your child about animals! Talk about animals that live in different habitats. What kind of animals live in the jungle? The ocean? The arctic? Talk about what they eat, how they sleep and how they get clean!
Transform rain to snow and make a snow monster!
Close
Do a melting experiment at home. Put an ice cube in a sunny spot and another one in a shady spot. Ask your child which ice cube he thinks will melt first. Observe and see what happens!
Pages