Logic and Reasoning
Thinking and problem-solving helps children take in information and understand how things in their world are related. Young children use their logic and reasoning skills in everyday experiences when they build with blocks, complete a puzzle, or discover that peeling the paper from around a crayon gives them more crayon to draw with.
Ernie walks forwards and backwards.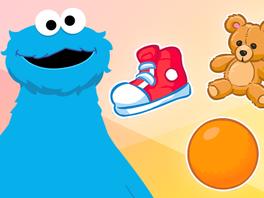 Help Cookie Monster make everyday choices.
Close
Help your child make choices about what to wear. Talk about the weather outside ? is it hot, cold, raining, snowing? Help her figure out what clothes she needs and encourage her to pick them out.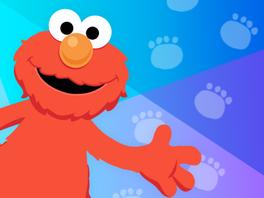 Help Elmo match the footprints to the animal that made them!
Close
You can make your own footprints in snow, sand, or soft dirt. Make footprints with your child and compare them. Which footprint is bigger? Which one is smaller?
Pages