Logic and Reasoning
Thinking and problem-solving helps children take in information and understand how things in their world are related. Young children use their logic and reasoning skills in everyday experiences when they build with blocks, complete a puzzle, or discover that peeling the paper from around a crayon gives them more crayon to draw with.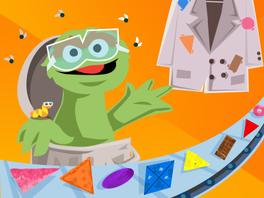 Make a filthy mess with Oscar the Grouch!
Close
Go on a shape hunt. Draw five shapes on a piece of paper and then go for a walk and look for items that are the same shape. When you find one, check it off. Try going on a color hunt next.
Ernie has a surprise for Bert.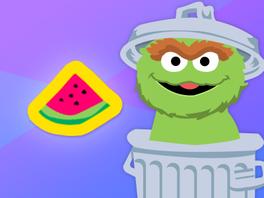 Close
Name each healthy food as you find it! Ask your child, "Which healthy food from the game would you most want to eat? Why?"
Pages