Logic and Reasoning
Thinking and problem-solving helps children take in information and understand how things in their world are related. Young children use their logic and reasoning skills in everyday experiences when they build with blocks, complete a puzzle, or discover that peeling the paper from around a crayon gives them more crayon to draw with.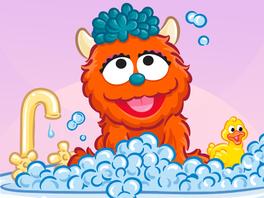 Abby Cadabby has a new stepbrother named Rudy! See if you can find the differences between the two pictures.
Close
As your child finds the differences in the pictures, ask them to describe each one to you.
Grover does a card trick with Chris.
Pages