Logic and Reasoning
Thinking and problem-solving helps children take in information and understand how things in their world are related. Young children use their logic and reasoning skills in everyday experiences when they build with blocks, complete a puzzle, or discover that peeling the paper from around a crayon gives them more crayon to draw with.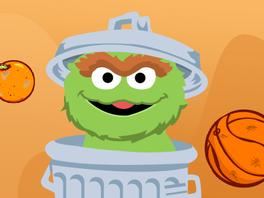 Help Oscar sort the trash.
Close
Practice sorting and recycling with your child. Ask her to help you place paper items in one bin and plastic items in another bin.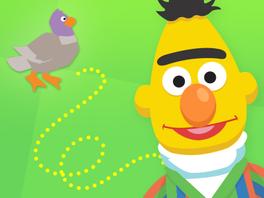 Draw a path from the pigeon to Bert!
Close
A pigeon is a type of bird that flies. Name three other things that fly. Can you think of any birds that don?t fly?
Play a game of peek-a-boo with Elmo!
Pages