Logic and Reasoning
Thinking and problem-solving helps children take in information and understand how things in their world are related. Young children use their logic and reasoning skills in everyday experiences when they build with blocks, complete a puzzle, or discover that peeling the paper from around a crayon gives them more crayon to draw with.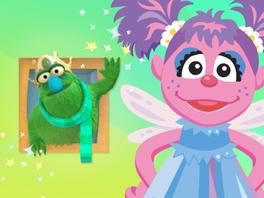 Abby tries to rescue their stuff from the Cubby Imp.
Close
Create your own pattern challenge. Make a simple pattern such as blue, yellow, blue, yellow, blue? and ask your child what comes next. Try making harder patterns with three colors.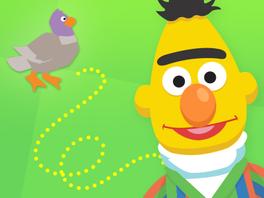 Draw a path from the pigeon to Bert!
Close
A pigeon is a type of bird that flies. Name three other things that fly. Can you think of any birds that don?t fly?
Telly, Zoe, and Elmo play musical chairs.
Pages