Logic and Reasoning
Thinking and problem-solving helps children take in information and understand how things in their world are related. Young children use their logic and reasoning skills in everyday experiences when they build with blocks, complete a puzzle, or discover that peeling the paper from around a crayon gives them more crayon to draw with.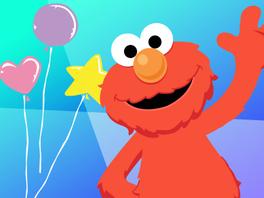 Draw a path to get Elmo to the party.
Close
Make a safe obstacle course at home where you child has to hop over a pillow, walk around a chair, and go through a doorway. Introduce vocabulary words such as over, under, through, and around!
Ernie plays an animal noise game.
Pages