Logic and Reasoning
Thinking and problem-solving helps children take in information and understand how things in their world are related. Young children use their logic and reasoning skills in everyday experiences when they build with blocks, complete a puzzle, or discover that peeling the paper from around a crayon gives them more crayon to draw with.
Elmo is wondering about Kindness today in a brand-new Elmo's World!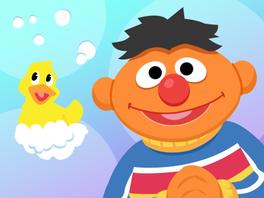 Draw a path to get Duckie to Ernie
Close
You can play a similar game with your child during bath time. Put some items that float in the water and ask your child to drive something like a rubber duckie or toy boat around and in-between them.
Pages