Science
Your child's favorite item from this Learning Area will appear here.
Leela sings her niece to sleep.
An earthworm and a tree depend on one another.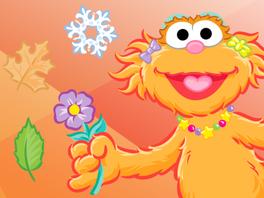 Explore the changing seasons with Zoe.
Close
Play Which One Doesn?t Belong! Put together a group of four household objects such as a spoon, plate, cup, and shampoo bottle, and ask you child which one doesn?t belong and why.
A song from the episode Music Magic
Super Grover 2.0 helps animals with their lemonade stand.
Your child has not played anything yet