Science
Your child's favorite item from this Learning Area will appear here.
An earthworm and a tree depend on one another.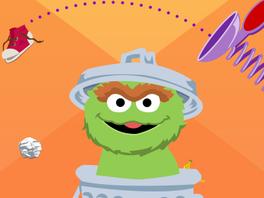 Use force to launch trash in Oscar's can.
Close
Explore force! Ask your child to push or pull a wagon or stroller. Compare an empty wagon or stroller to one filled with heavy objects. Which one takes more force to push or pull?
Splish, spash, and sing about puddle jumping with Elmo!
Word on the Street: Measure
Ernie wants to play catch.
Your child has not played anything yet