Math
Your child's favorite item from this Learning Area will appear here.
A song about counting pigeons on a wire
Marshall Grover shows "in front" and "behind."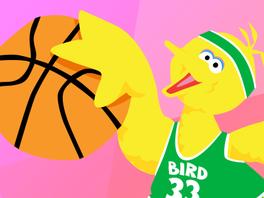 Shoot hoops and count with Big Bird!
Close
Pick a number of the day and look for that number all around your home and neighborhood. Try to find the number in books, street signs, elevators, and stores.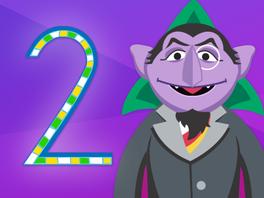 Close
After your child traces a number in the game, draw the same number with a pencil and ask him to trace it with a crayon. Then, have him draw that number of circles and count them together!
How much wood a woodchuck can chuck
Your child has not played anything yet