Math
Your child's favorite item from this Learning Area will appear here.
Ernie and Big Bird play hide and seek.
Elmo tap dances around seven goldfish.
Close
Arrange seven crayons on a table and have your child count them out loud. Make a different arrangement with the same crayons and ask your child how many there are now. Count and see!
The Count sings of his love for counting.
President Elmo keeps things in order by counting.
Close
Line up three dolls or stuffed animals. Sing along with Elmo and point to them one by one each time he sings "First, second, third, you see!"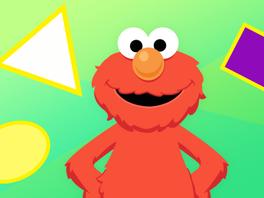 Help President Elmo find the hidden shapes!
Close
Create your own shape hunt. Draw a picture with hidden shapes and see if your child can find them. Then, have her create a drawing with a hidden shape for you to find!
Your child has not played anything yet