Math
Your child's favorite item from this Learning Area will appear here.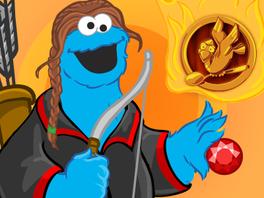 Cookieness Evereat needs your help to win The Hungry Games.
Close
Create your own sorting challenge. Dump out blocks on the floor and have your child sort them by shape. Mix the blocks back up and have him sort by color or size.
Countilocks likes to count bears.
Upside Downton Abbey turns right side up.
The Count sings all about 8.
Furry Potter is on a mission to capture the Goblet of Cookies.
Your child has not played anything yet