Math
Your child's favorite item from this Learning Area will appear here.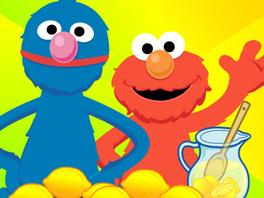 Help Elmo and Grover at their lemonade stand.
Close
The next time your family has a meal together, ask your child to help you set the table. Remind her that you need one plate, fork, spoon, and cup for each person.
The Cuatro Gatos count to 4 in, both, English and Spanish.
The Count counts potatoes and other things.
Cookie Monster decides which cookie to eat.
The Count counts piggies.
Your child has not played anything yet