Math
Your child's favorite item from this Learning Area will appear here.
A kid and a monkey count to 20.
Join the Pentatonix as they count to five.
Close
Hunt for numbers on the way to the grocery story. Your child can call out the numbers she sees on houses, street signs, and license plates.
The Count forgets how to count.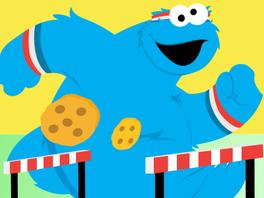 Help Cookie Monster manage his feelings while competing in archery, rings, and hurdles!
Close
Ask your child to show different feelings with his face like excited, frustrated, or scared. Take turns showing a feeling while the other person guesses!
In this Game of Thrones spoof, contestants play musical chairs.
Your child has not played anything yet