Logic and Reasoning
Your child's favorite item from this Learning Area will appear here.
Jay Sean sings about problem solving.
Maya Rudolph and Elmo have a brainstorm together.
Close
The next time you're stuck inside on a rainy or snowy day, brainstorm different things you could do, such as have a dance party, draw pictures, or read a book. How many ideas can you brainstorm?
A family sorts themselves in different ways.
Bert and Ernie have a question for the doctor.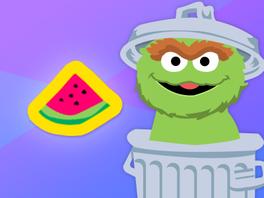 Close
Name each healthy food as you find it! Ask your child, "Which healthy food from the game would you most want to eat? Why?"
Your child has not played anything yet