Logic and Reasoning
Your child's favorite item from this Learning Area will appear here.
Big Bird looks for Ernie at a farm.
Ernie wants someone to come and play with him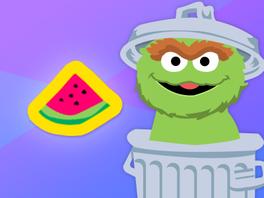 Close
Name each healthy food as you find it! Ask your child, "Which healthy food from the game would you most want to eat? Why?"
Bert's twin brother Bart comes to visit.
A little boy and his mother play I Spy in the grocery store.
Your child has not played anything yet