Logic and Reasoning
Your child's favorite item from this Learning Area will appear here.
Bert and Ernie have a question for the doctor.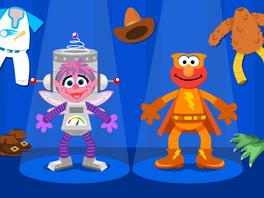 Play dress up with Elmo and Abby Cadabby!
Close
Play dress up at home! Pick something to dress up as or choose a color or texture such as green or stripes and find clothes that match. Dress up in your silly costume and make up your own funny dance!
Ernie plays a guessing game.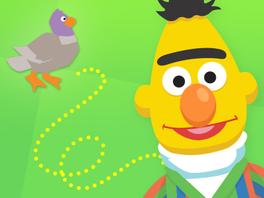 Draw a path from the pigeon to Bert!
Close
A pigeon is a type of bird that flies. Name three other things that fly. Can you think of any birds that don?t fly?
A customer tries to buy a suit from Grover.
Your child has not played anything yet