Logic and Reasoning
Your child's favorite item from this Learning Area will appear here.
Learn how to walk a dog with Grover.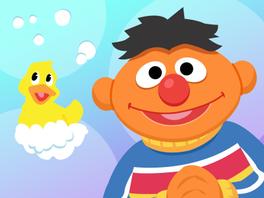 Draw a path to get Duckie to Ernie
Close
You can play a similar game with your child during bath time. Put some items that float in the water and ask your child to drive something like a rubber duckie or toy boat around and in-between them.
Jay Sean sings about problem solving.
A song about using feet, buses, and planes.
Ernie is afraid of monsters.
Your child has not played anything yet