Logic and Reasoning
Your child's favorite item from this Learning Area will appear here.
Telly, Zoe, and Elmo play musical chairs.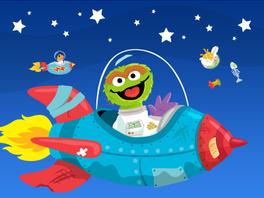 Help Oscar collect stinky trash in a spaceship, sub or airplane!
Close
Create your own collecting adventure! Hide blocks around the room and give your child clues to find them. Use language such as ?under the table,? ?between the chairs,? and ?next to the couch.?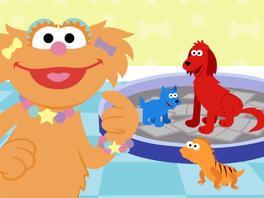 Use your sorting skills to help Zoe in the pet shelter.
Close
After you sort the animals, have fun sorting at home. Cut out different colored shapes, and with your child, sort them by color. Then, mix them up and sort them by shape or size.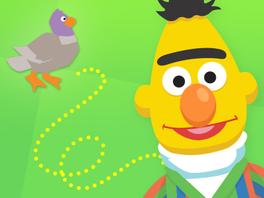 Draw a path from the pigeon to Bert!
Close
A pigeon is a type of bird that flies. Name three other things that fly. Can you think of any birds that don?t fly?
Your child has not played anything yet