Logic and Reasoning
Your child's favorite item from this Learning Area will appear here.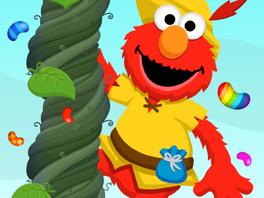 Help Elmo jump up the beanstalk to find the magic beans!
Close
Play I spy! Say, "I spy with my little eye something..." and add a descriptive word to the end of the sentence such as "red" or "striped." Take turns spotting objects and guessing what they are!
Cookie Monster finds out who's alive.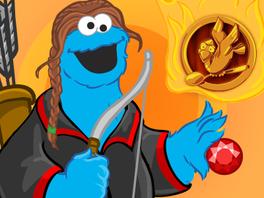 Cookieness Evereat needs your help to win The Hungry Games.
Close
Create your own sorting challenge. Dump out blocks on the floor and have your child sort them by shape. Mix the blocks back up and have him sort by color or size.
A song about using feet, buses, and planes.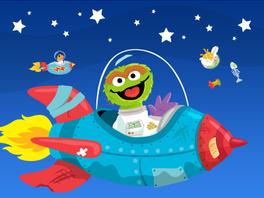 Help Oscar collect stinky trash in a spaceship, sub or airplane!
Close
Create your own collecting adventure! Hide blocks around the room and give your child clues to find them. Use language such as ?under the table,? ?between the chairs,? and ?next to the couch.?
Your child has not played anything yet