Logic and Reasoning
Your child's favorite item from this Learning Area will appear here.
Bert's twin brother Bart comes to visit.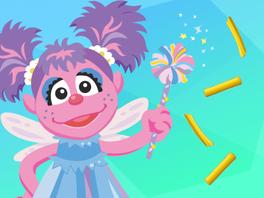 Help Abby, Blogg, and Gonnigan stop the macaronisaurus.
Close
Help your child count the number of sides on the macaroni hexagon and octagon. Try making your own shapes out of household items such as paper towel tubes or spoons.
Cookie Monster stars as Double Stuffed 7 in this spy spoof.
Big Bird looks for Ernie at a farm.
Maya Rudolph and Elmo have a brainstorm together.
Close
The next time you're stuck inside on a rainy or snowy day, brainstorm different things you could do, such as have a dance party, draw pictures, or read a book. How many ideas can you brainstorm?
Your child has not played anything yet