Literacy
Your child's favorite item from this Learning Area will appear here.
Usher sings an active song about the ABC's.
Close
Make letters with your body! Try making a C, an L, and a P!
Bert explains to Ernie the fun of reading.
A boogie-woogie farm ABC song.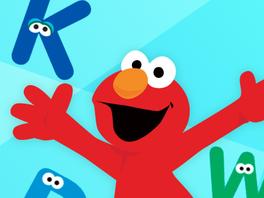 Close
As you walk around your neighborhood, try to point out different letters you see and talk about the sounds they make. Street signs, storefronts, and billboards are great places to look.
Your child has not played anything yet