Literacy
Your child's favorite item from this Learning Area will appear here.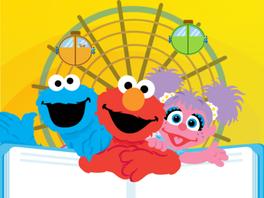 Close
As you create these stories with your child, ask him how he might feel in each situation and why. Describe how you would feel in the same situation. Maybe it's the same, maybe it's different.
Big Bird and Zoe ask Maria to read to them.
The letter B is for bouncing babies!
Your child has not played anything yet