Literacy
Your child's favorite item from this Learning Area will appear here.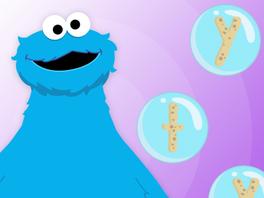 Close
Write out all of the letters in your child?s name. Together, talk about the sound that each letter makes.
The monster clubhouse meets and plays games.
Feliz means happy in Spanish.
Murray hits Joseph Gordon-Levitt's watch with a mallet.
Oscar reads to Slimey about Trash Gordon.
Your child has not played anything yet