Health
Your child's favorite item from this Learning Area will appear here.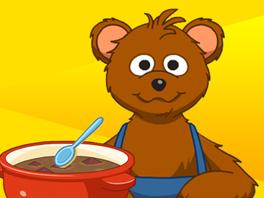 Help the Bear family prepare a yummy meal.
Close
Cooking is a great way to spend time together. Ask your child which of these recipes she would like to try, and make it together!
Bathtime is the best time! Water, soap, toys, let's play!
Dancing is a great way to stay healthy.
Elmo sings a song about brushing your teeth.
Close
Help your child learn to take good care of her teeth! Encourage her to brush them all over twice a day in small circles, and eat crunchy, tooth-friendly foods like apples, pears, carrots or celery.
Your child has not played anything yet