Emotional Development
Your child's favorite item from this Learning Area will appear here.
Elmo feels proud that he achieved a goal through hard work.
Close
Encourage your child to talk about something he's proud of, such as putting on his shoes all by himself. Focusing on strengths and achievements will help him build confidence.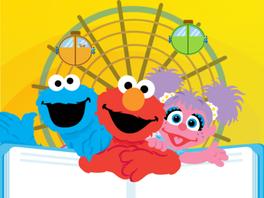 Close
As you create these stories with your child, ask him how he might feel in each situation and why. Describe how you would feel in the same situation. Maybe it's the same, maybe it's different.
Big Bird talks about the time he lost Radar.
This Halloween, watch out for The Walking Gingerbread!
A bird talks about his two homes.
Your child has not played anything yet