Arts
Your child's favorite item from this Learning Area will appear here.
A Japanese-American family plays Taiko drums.
Big Bird and friends sing about tweeting, roaring, and walking with dinosaurs!
Cookie Monster sings a disco song.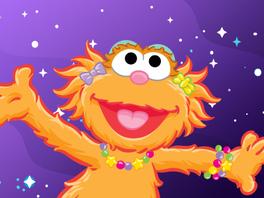 Play along with a silly song in this game for toddlers.
Close
Encourage your child to sing along with the song. When you?re done playing the game, you can sing it together. Try singing fast and then slow!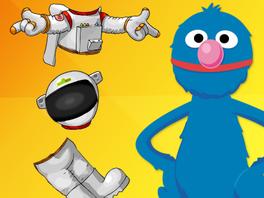 Dress Grover in crazy outfits!
Close
As your child plays the game, ask her what Grover might do in each outfit. For example, he might work on a farm in his overalls, travel to space in his space suit, or dance on stage in his tuxedo.
Your child has not played anything yet