Learning Areas Summary
Your child has not played any videos, games or drawn with art maker.
Suggestions to get you started!
Elmo sings a silly song to get happy.
Close
Whenever Elmo feels down, he sings "Be Doodle Dee Dum." Make up a silly phrase with your child that she can say or sing anytime she feels down, to help her feel happy again!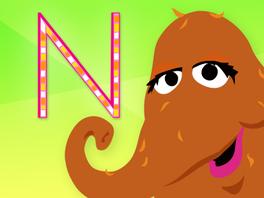 Close
After your child traces a letter, talk about the sound it makes. Together, think of a word that begins with that letter and draw a picture! Can you think of more words that start with that letter?
Top Learning Area
Prioritized Learning Area
Top Learning Area
Prioritized Learning Area
Top Learning Area
Prioritized Learning Area
Top Learning Area
Prioritized Learning Area
Your child has not played anything yet