Learning Areas Summary
Your child has not played any videos, games or drawn with art maker.
Suggestions to get you started!
Oscar creates a grouchy masterpiece.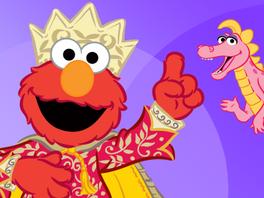 Imagine and play along with Prince Elmo.
Close
Set up an obstacle course with pillows, chairs or boxes for your child to practice going over, under and through. Label what she?s doing as she goes!
Top Learning Area
Prioritized Learning Area
Top Learning Area
Prioritized Learning Area
Top Learning Area
Prioritized Learning Area
Top Learning Area
Prioritized Learning Area
Your child has not played anything yet