Learning Areas Summary
Your child has not played any videos, games or drawn with art maker.
Suggestions to get you started!
Justin Bieber look-alike sings with Elmo.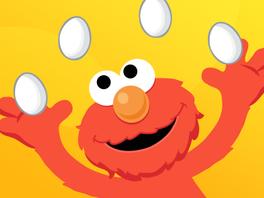 Count and sing silly songs with Elmo!
Close
Practice counting together! Find a box of crayons or markers and count how many are in the box. Take one or two away and count how many are left.
Top Learning Area
Prioritized Learning Area
Top Learning Area
Prioritized Learning Area
Top Learning Area
Prioritized Learning Area
Top Learning Area
Prioritized Learning Area
Your child has not played anything yet