Learning Areas Summary
Your child has not played any videos, games or drawn with art maker.
Suggestions to get you started!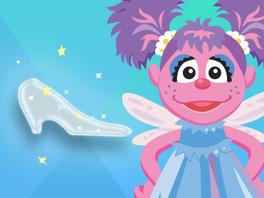 Help Blogg complete the Cinderella Challenge to get to the ball.
Close
After you measure Blogg?s foot in the game, help your child measure her own foot using blocks or crayons. Then, measure your foot with the same object and compare the lengths.
Top Learning Area
Prioritized Learning Area
Top Learning Area
Prioritized Learning Area
Top Learning Area
Prioritized Learning Area
Top Learning Area
Prioritized Learning Area
Your child has not played anything yet