Science
Your child's favorite item from this Learning Area will appear here.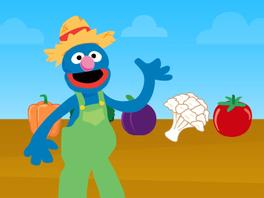 Help Grover and Rosita grow healthy and delicious food in many different colors!
Close
Together, plan a snack that includes at least three different colors, like red strawberries, green broccoli, and a purple plum. Ask your child to name all of the colors on the plate.
Super Grover uses a magnet to attract metal.
Elmo, Abby, and Rosita pretend to be astronauts going to outer space.
B stands for beautiful butterflies flying around.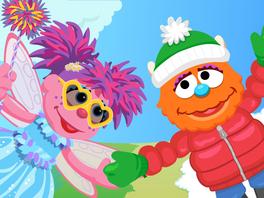 Spin up some fun with Abby and Rudy while exploring all four seasons…Winter, Spring, Summer, and Fall!
Close
Celebrate the seasons! Talk with your child about the specific things that happen in nature during each season and the fun things she can do in Winter, Spring, Summer, and Fall.
Your child has not played anything yet