Science
Your child's favorite item from this Learning Area will appear here.
Trash Gordon battles the breeze
Sing along to Twinkle, Twinkle Little Star.
B stands for beautiful butterflies flying around.
Word on the Street: Measure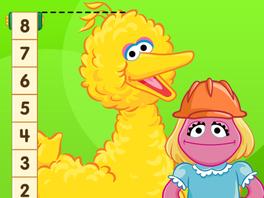 Help Prairie Dawn build a castle, playground, and bridge!
Close
Your child can be an engineer at home! Encourage him to plan and build a house for a stuffed animal using recycled materials, household objects, or blocks. How tall does it need to be? How wide?
Your child has not played anything yet