Science
Your child's favorite item from this Learning Area will appear here.
Super Grover uses a magnet to attract metal.
Grover watches a butterfly in the forest.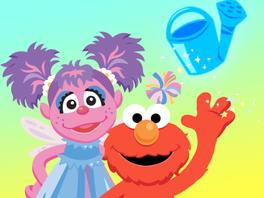 Help Abby and Elmo plant a new garden and learn what plants need to grow.
Close
Create your own garden at home! Put soil into the cups of an empty egg carton. Plant one seed in each cup, place the carton near a window, and spray it with water every day. Watch your seeds sprout!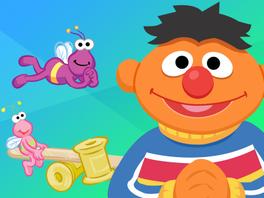 Experiment launching heavy and light objects.
Close
Experiment at home! Ask a question such as, ?Which of these balls will bounce the highest?? and help your child make a hypothesis. Test them out and then compare the results with your child?s guess.
Transform rain to snow and make a snow monster!
Close
Do a melting experiment at home. Put an ice cube in a sunny spot and another one in a shady spot. Ask your child which ice cube he thinks will melt first. Observe and see what happens!
Your child has not played anything yet