Science
Your child's favorite item from this Learning Area will appear here.
A song from the episode Music Magic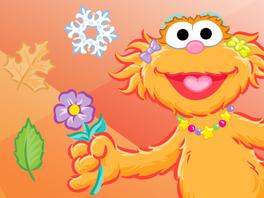 Explore the changing seasons with Zoe.
Close
Play Which One Doesn?t Belong! Put together a group of four household objects such as a spoon, plate, cup, and shampoo bottle, and ask you child which one doesn?t belong and why.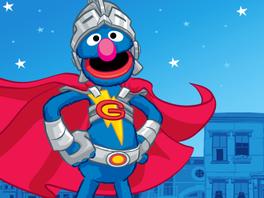 Take a super mission with Super Grover 2.0.
Close
Use your powers of observation just like Super Grover! Play I Spy with your child using your senses to describe and find objects! Say, I spy something that smells sweet or feels bumpy.
Use force to launch trash in Oscar's can.
Close
Explore force! Ask your child to push or pull a wagon or stroller. Compare an empty wagon or stroller to one filled with heavy objects. Which one takes more force to push or pull?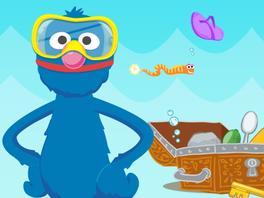 See if it sinks or floats with Cookie Monster!
Close
Do your own sink or float investigation at bath time with bottles of shampoo, toys, and soap. Make a hypothesis about whether you think each item will sink or float, then try it out!
Your child has not played anything yet