Science
Your child's favorite item from this Learning Area will appear here.
Grover applies force to a rope.
Say thank you to the clouds for the rain drops from above.
Sing along to Twinkle, Twinkle Little Star.
Super Grover 2.0 helps penguins in need.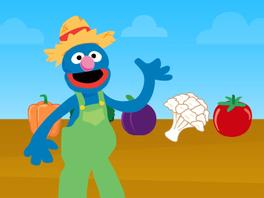 Help Grover and Rosita grow healthy and delicious food in many different colors!
Close
Together, plan a snack that includes at least three different colors, like red strawberries, green broccoli, and a purple plum. Ask your child to name all of the colors on the plate.
Your child has not played anything yet