Math
Your child's favorite item from this Learning Area will appear here.
Counting to five with tropical animals
The Count counts at the beach.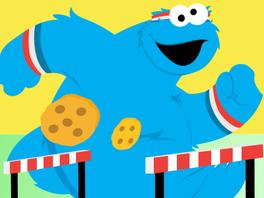 Help Cookie Monster manage his feelings while competing in archery, rings, and hurdles!
Close
Ask your child to show different feelings with his face like excited, frustrated, or scared. Take turns showing a feeling while the other person guesses!
Feist sings and counts to 4 on Sesame Street.
Close
Celebrate the number 4! Together with your child, practice counting sets of 4. You might count 4 wheels on a car, 4 sides of a square, or 4 legs on a chair!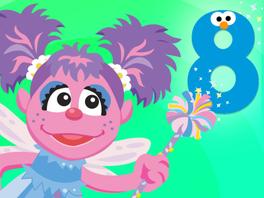 Close
Make a number collage. Pick a number from the game and write it on a piece of paper. Find that number of objects, such as 5 cotton balls or 9 leaves, and tape them to the page. Count them out loud!
Your child has not played anything yet