Math
Your child's favorite item from this Learning Area will appear here.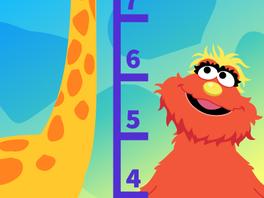 Help Zookeeper Murray measure animals at the zoo!
Close
After you help Murray measure the animals, talk about other things you can use to measure. Help your child measure the length of a favorite toy using crayons or blocks.
Jack Black talks about the word "octagon."
Close
Make octagons! You and your child can create this eight-sided shape by using eight crayons, spoons, or blocks. Each time you make one, count the sides and angles. How many ways can you make octagons?
The Count counts backwards in Spanish.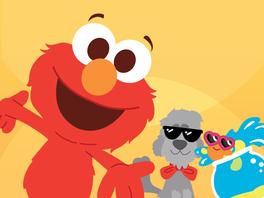 Welcome to Elmo's World! Play six different mini-games about shapes with Elmo.
Close
Go on a shape hunt! Explore the shapes around you, such as a door shaped like a rectangle and a clock shaped like a circle. Draw pictures of the shapes you find to create your own shape book!
The count shows us the Number of the Day.
Your child has not played anything yet