Logic and Reasoning
Your child's favorite item from this Learning Area will appear here.
Ernie plays a guessing game.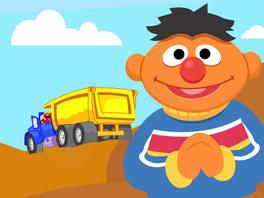 Press a key to find out the answer in this game for toddlers.
Close
Listen to the sounds all around you! Together, take a walk around your neighborhood and take turns describing the sounds you hear. Can you guess what?s making each sound?
Cookie Monster and Ernie sort food.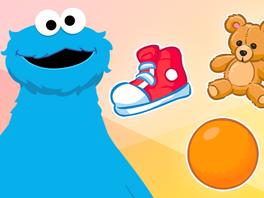 Help Cookie Monster make everyday choices.
Close
Help your child make choices about what to wear. Talk about the weather outside ? is it hot, cold, raining, snowing? Help her figure out what clothes she needs and encourage her to pick them out.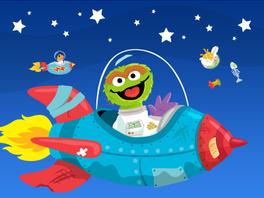 Help Oscar collect stinky trash in a spaceship, sub or airplane!
Close
Create your own collecting adventure! Hide blocks around the room and give your child clues to find them. Use language such as ?under the table,? ?between the chairs,? and ?next to the couch.?
Your child has not played anything yet