Logic and Reasoning
Your child's favorite item from this Learning Area will appear here.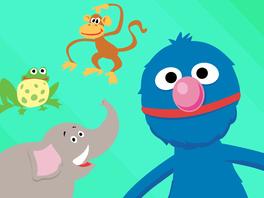 Ernie plays a guessing game.
Zoe and Big Bird show "same" and "different."
Hide and laugh with Elmo and the Noodle family as they play a silly game of Peek-A-Boo!
Abby has sound clues for you to guess from.
Close
Play a guessing game! Describe a person or an object and have your child guess what it is. Try describing grandma or grandpa, the family pet, or your childs favorite toy!
Your child has not played anything yet