Learning Areas Summary
Your child has not played any videos, games or drawn with art maker.
Suggestions to get you started!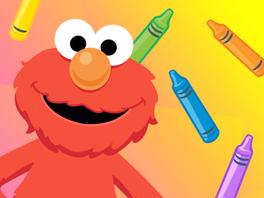 Color in the pictures with Elmo.
Close
Make your own coloring book story together! Have your child to tell you about three things she did today, and write them down. Then encourage her to draw pictures to illustrate the story of her day.
Top Learning Area
Prioritized Learning Area
Top Learning Area
Prioritized Learning Area
Top Learning Area
Prioritized Learning Area
Top Learning Area
Prioritized Learning Area
Your child has not played anything yet