Learning Areas Summary
Your child has not played any videos, games or drawn with art maker.
Suggestions to get you started!
Norah misses her friend, the letter Y.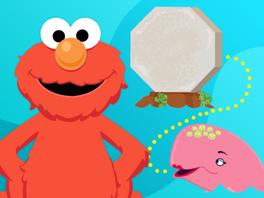 Help Sea Captain Elmo get to Moby Pink!
Close
Go on a shape hunt around your house! How many ovals, squares, and hexagons can you find?
Top Learning Area
Prioritized Learning Area
Top Learning Area
Prioritized Learning Area
Top Learning Area
Prioritized Learning Area
Top Learning Area
Prioritized Learning Area
Your child has not played anything yet