Math
Your child's favorite item from this Learning Area will appear here.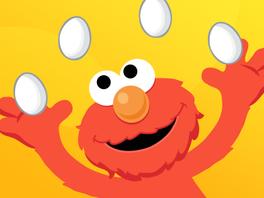 Count and sing silly songs with Elmo!
Close
Practice counting together! Find a box of crayons or markers and count how many are in the box. Take one or two away and count how many are left.
Telly Tut sings about his love of triangles.
Ernie wants to sing a song about addition.
The Count has 20 seconds to do a task.
Your child has not played anything yet