Math
Your child's favorite item from this Learning Area will appear here.
Big Bird talks about geometric shapes.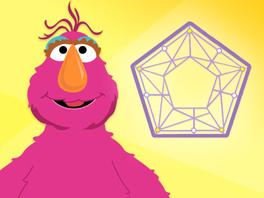 Close
After playing the game, help your child draw the shapes she saw. Help her use words to describe each shape such as, ?This is a triangle because it has three sides and three angles.?
A song about counting pigeons on a wire
The count shows us the Number of the Day.
Upside Downton Abbey turns right side up.
Your child has not played anything yet