Literacy
Your child's favorite item from this Learning Area will appear here.
Forest Whitaker and Count von Count illustrate "imagination."
Bert can't decide which hat to wear.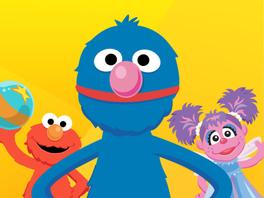 Telling stories while taking turns is a great way to work together… and let creativity fly! Create a silly story with your Sesame Street friends Grover, Abby, Elmo, and Oscar.
Close
Try creating stories with your child. Write down what she says and read them back to her. Then invite her to illustrate them.
Telly and Oscar talk about the letter B.
Your child has not played anything yet