Learning Areas Summary
Your child has not played any videos, games or drawn with art maker.
Suggestions to get you started!
The new Lady Bug Picnic song
Close
Practice writing the number 12! Draw the number 12 with a pencil and then ask your child to trace it with a crayon. Then encourage him to draw 12 circles on the page and count them aloud together.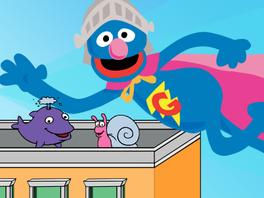 It's super rhyme time with Super Grover!
Close
Help your child rhyme like Super Grover! Try to remember some of the objects from the game and see if you can think of another word that ends in the same sound.
Top Learning Area
Prioritized Learning Area
Top Learning Area
Prioritized Learning Area
Top Learning Area
Prioritized Learning Area
Top Learning Area
Prioritized Learning Area
Your child has not played anything yet