Learning Areas Summary
Your child has not played any videos, games or drawn with art maker.
Suggestions to get you started!
Cookie Monster defends his reputation as a cookie lover.
Close
Your child can pretend she is the Veggie Monster! She can draw pictures of her three favorite vegetables. The next time she eats one of them, she can say, "Veggie Monster loves veggies! Nom Nom Nom!"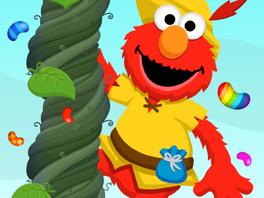 Help Elmo jump up the beanstalk to find the magic beans!
Close
Play I spy! Say, "I spy with my little eye something..." and add a descriptive word to the end of the sentence such as "red" or "striped." Take turns spotting objects and guessing what they are!
Top Learning Area
Prioritized Learning Area
Top Learning Area
Prioritized Learning Area
Top Learning Area
Prioritized Learning Area
Top Learning Area
Prioritized Learning Area
Your child has not played anything yet