Learning Areas Summary
Your child has not played any videos, games or drawn with art maker.
Suggestions to get you started!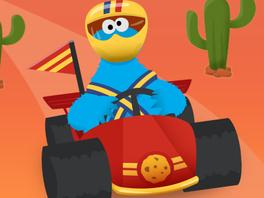 Build a kart, pick a track and help Cookie drive!
Close
Play a memory game with your child. Place a toy under a pillow. Leave the room and sing the alphabet or do a dance. Then come back and see if she can remember where the toy is hiding.
Sing along with Alessia Cara and learn that you can be different, but similar too.
Top Learning Area
Prioritized Learning Area
Top Learning Area
Prioritized Learning Area
Top Learning Area
Prioritized Learning Area
Top Learning Area
Prioritized Learning Area
Your child has not played anything yet