Logic and Reasoning
Thinking and problem-solving helps children take in information and understand how things in their world are related. Young children use their logic and reasoning skills in everyday experiences when they build with blocks, complete a puzzle, or discover that peeling the paper from around a crayon gives them more crayon to draw with.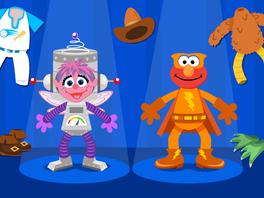 Play dress up with Elmo and Abby Cadabby!
Close
Play dress up at home! Pick something to dress up as or choose a color or texture such as green or stripes and find clothes that match. Dress up in your silly costume and make up your own funny dance!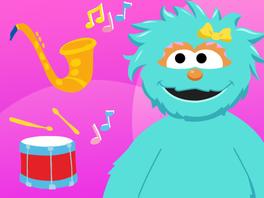 Close
Name the instruments as you find them! Pretend to play each one! When you?re done playing the game, you can create your own instruments at home! An empty oatmeal carton can turned into a drum.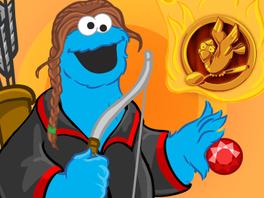 Cookieness Evereat needs your help to win The Hungry Games.
Close
Create your own sorting challenge. Dump out blocks on the floor and have your child sort them by shape. Mix the blocks back up and have him sort by color or size.
Pages