Math
Your child's favorite item from this Learning Area will appear here.
Counting to five with tropical animals
Join the Pentatonix as they count to five.
Close
Hunt for numbers on the way to the grocery story. Your child can call out the numbers she sees on houses, street signs, and license plates.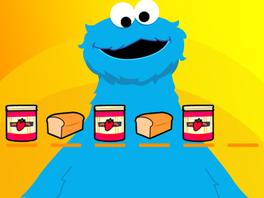 Cookie Monster needs help to sort the food!
Close
The next time you make a snack with your child, ask him to help create a pattern with the foods such as cracker, cheese, cracker, cheese. Then eat your pattern!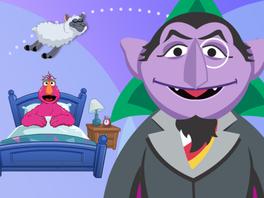 The Count helps Telly fall asleep by counting sheep.
Close
Before you play, ask your child how many sheep she thinks will put Telly to sleep. When he falls asleep, ask whether the number of sheep is higher, lower, or the same as her guess.
Zoe, Elmo and Telly demonstrate "between".
Your child has not played anything yet