Math
Your child's favorite item from this Learning Area will appear here.
A song about a family of five
Upside Downton Abbey turns right side up.
Big Bird and Kareem Abdul Jabbar subtract with four birds.
Bert and Ernie sing about a circle.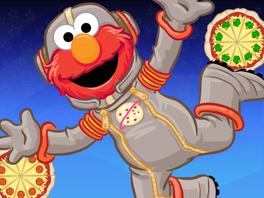 Imagine and play along with Pizza Astronaut Elmo
Close
Play your own pizza subtraction game! Help your child draw a circle and cut out 10 slices for her. As you give slices away to people or stuffed animals, have her count how many are left.
Your child has not played anything yet