Logic and Reasoning
Your child's favorite item from this Learning Area will appear here.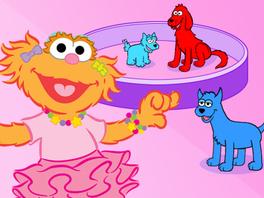 Use your sorting skills to help Zoe in the pet shelter.
Close
After you sort the animals, have fun sorting at home. Cut out different colored shapes, and with your child, sort them by color. Then, mix them up and sort them by shape or size.
Cookie Monster and Elmo use their imaginations to make it rain cookies from the sky!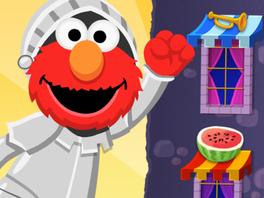 Help Knight Elmo find which thing is not like the others!
Close
Use things around the house (such as socks or your child's toys) to play "which of these things is not like the others?"
Ernie and Big Bird play hide and seek.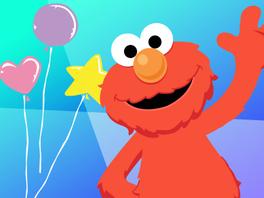 Draw a path to get Elmo to the party.
Close
Make a safe obstacle course at home where you child has to hop over a pillow, walk around a chair, and go through a doorway. Introduce vocabulary words such as over, under, through, and around!
Your child has not played anything yet