Arts
Your child's favorite item from this Learning Area will appear here.
Big Bird and friends sing about tweeting, roaring, and walking with dinosaurs!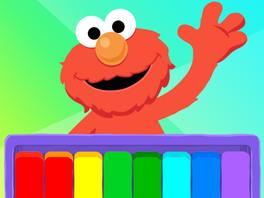 Make music and play instruments with Elmo, Abby, Cookie, and Oscar!
Close
Create your own family band using items from around the house, like empty oatmeal containers and wooden spoons. Sing favorite songs together as you play your instruments!
Grover and Elmo decorate Sesame Street to welcome Santa! From Once Upon a Sesame Street Christmas special.
Bert does his pigeon dance.
Grover visits a village in Africa.
Your child has not played anything yet