Math
Your child's favorite item from this Learning Area will appear here.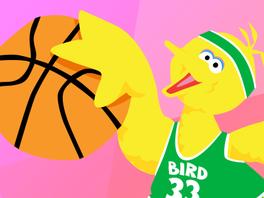 Shoot hoops and count with Big Bird!
Close
Pick a number of the day and look for that number all around your home and neighborhood. Try to find the number in books, street signs, elevators, and stores.
The Count sings all about 8.
The Count has 20 seconds to do a task.
Your child has not played anything yet