Emotional Development
Your child's favorite item from this Learning Area will appear here.
A song about how happy your friends make you
A boy talks about his love of fish.
A bird talks about his two homes.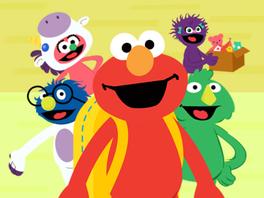 Elmo's going to school! Help him make new friends and solve problems on his first day.
Close
Using puppets or stuffed animals, role play one of the problems in the game with your child, or make up your own. Ask your child what she can do to help. If she has trouble coming up with a solution, give her a few options and have her pick one. Play out the solution together!
Oscar tries to make Grover want to go away.
Your child has not played anything yet