Arts
Your child's favorite item from this Learning Area will appear here.
Gloria and Rosita sing a song.
Murray explores Irish Step Dancing school.
Little Richard sings about Rosita.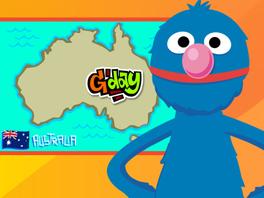 Explore the world with Grover.
Close
Practice saying "hello" with Grover in different languages. How many different ways can you say it? Pick a language and try saying "hello" in that language all week!
Rocco Fiorentino sings Everybody's Song.
Your child has not played anything yet